A Guide to the FCC's COVID-19 Telehealth Program Round 2 Funding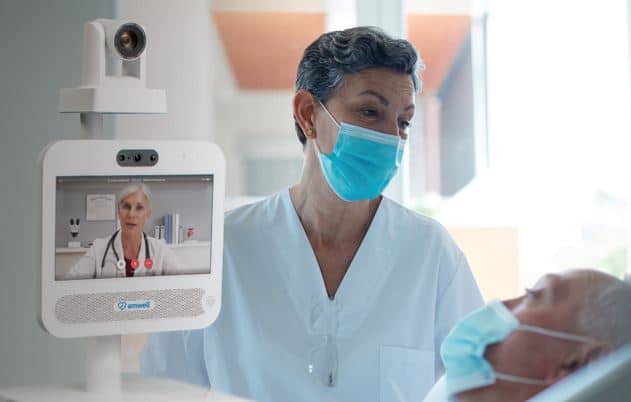 While the COVID-19 pandemic has presented countless challenges to delivering healthcare, it has also created opportunities — particularly in establishing, expanding, and refining telehealth strategies. In 2020, the Federal Communications Commission's (FCC's) COVID-19 Telehealth Program was one of those key opportunities for healthcare facilities across the country. The FCC COVID-19 Telehealth Program was established by Congress as part of the CARES Act to provide healthcare providers with immediate support by funding their virtual care strategy, and enabling patients to continue to receive care without risk or fear of COVID-19 infection.
The first round of the FCC's COVID-19 Telehealth Program administered a total of $200 million in funding spread across 539 awardees. The FCC is now providing a second round of funding, with nearly $250 million available to eligible applicants. While an application window has yet to be announced, some details on the 2021 Round 2 funding have recently been released:
Round 2 applications will be accepted during a seven-day application window, rather than on a rolling basis as was the case in Round 1. The FCC will provide a two-week notice prior to opening this application window.
Priority will be given, per specific evaluation metrics, to:

Applicants that were not awarded funding in the initial round of the program (15 points).
Projects serving areas hit hardest by COVID-19 (up to 15 points), low-income areas (up to 15 points), tribal communities (15 points), Healthcare Provider Shortage Areas (up to 10 points) and rural areas (five points).
Critical access hospitals, federally qualified health centers (and look-alikes) and disproportionate share hospital applicants (10 points).
New Round 2 applicants (5 points).

Funding can be used for:

Telecommunications services and broadband connectivity services for up to 12 months.
Information services, including Amwell's platform, remote patient monitoring, and store and forward services.
Connected devices, including Amwell carepoints, smartphones, and other connected devices.
Taxes, shipping, installation, and integration of eligible devices and services.

Applicants can request funding for future purchases or for eligible purchases made in response to the COVID-19 pandemic on or after March 13, 2020.
Amwell's Grants and Public Funding Program is a free resource that can help you if you are interested in applying for Round 2 funding. Our team of experts can help you navigate the submission process and advise you on strategies to create your strongest proposal. For more details on how Amwell's Grants and Public Funding Program can assist, please click here or contact Business.Development@Amwell.com.